Villa on a nice geological cone with meadows, pastures and little streams.
In an elevated position towards the end of the valley.
In front of a pronounced slope characterized by a rural/cultural landscape.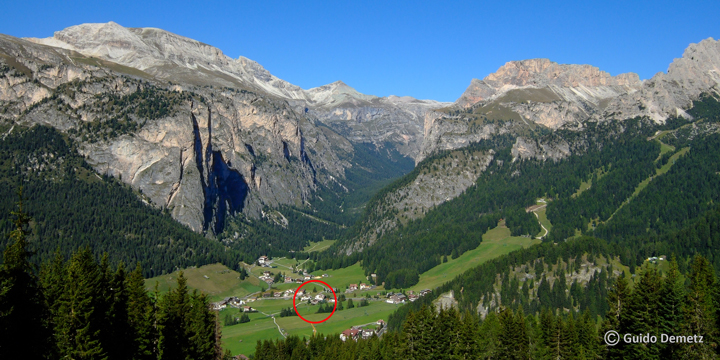 At the entrance of a fabulous glacier valley: Vallunga-UNESCO World natural heritage.
Very close to the mount Stevia.